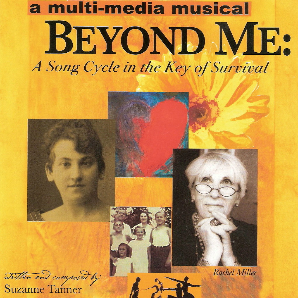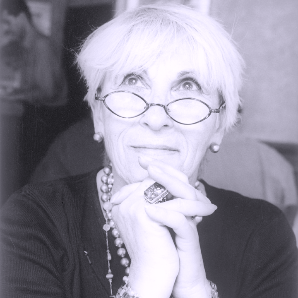 BEYOND ME: a Song Cycle in the Key of Survival is a 90-minute (45-minute school version) multimedia musical of a child Holocaust survivor's remarkable triumph of spirit.
A live performance using a filmed background, BEYOND ME: combines personal testimony, documentary footage, original dramatic song, and contemporary art into a vibrant and progressive solo performance piece that celebrates the courageous life journey of RACHEL GOLDMAN MILLER, who endured the immeasurable loss of her entire family to the Holocaust. With occasional guest appearances by Miller (subject to availability), and optional follow-up Q & A Workshops, the show is a living memorial that educates, inspires and widens the doors of compassion.
The St. Louis Jewish Federation has praised the show as a 'must-see compositional treasure for the ages'.
THE STAGE,

THE PAGE, AND BEYOND...
PoeTess Productions is dedicated to creating and producing multimedia content, both live and digital, that elevates social consciousness and inspires the Power of One.